Denton Maids House Cleaning Services in Aubrey
Select number of beds and baths to schedule service
CLEANING MAID EASY!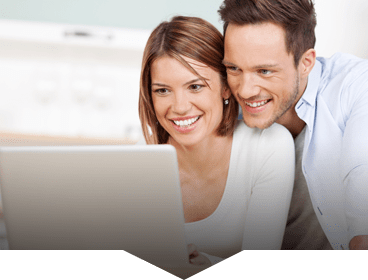 YOU BOOK
Schedule your desired cleaning service. Just call us or use our booking page!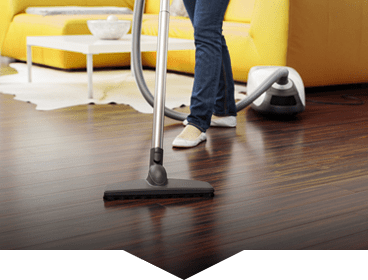 WE CLEAN
Our incredible cleaners are always prepared to leave your home spotless.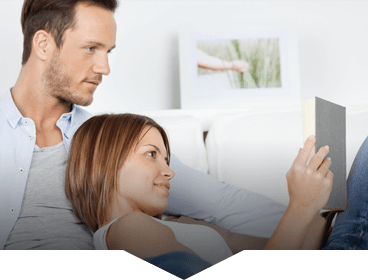 YOU RELAX
Sit back and relax while we handle all your cleaning tasks.
YOUR COMFORT, OUR COMMITMENT

TIME IS PRECIOUS
Denton Maids brings efficiency to your doorstep, allowing you to reclaim your valuable moments. Enjoy more freedom for what truly matters to you!

SAFETY IS NON-NEGOTIABLE
We meticulously screen all of our cleaners, who must surpass extensive background checks, impeccable reference checks, and face-to-face interviews.

EXCEPTIONAL QUALITY
Our cleaning professionals don't just clean, they curate an environment of comfort and cleanliness. Your feedback is our secret ingredient for perfection.

HASSLE-FREE ARRANGEMENTS
Choose your space specifications, select an ideal date and time, and unwind. Trust Denton Maids to deliver a gleaming home.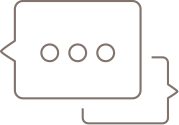 EFFORTLESS COORDINATION
Navigate your cleaning appointments with ease using our straightforward website. Manage your schedule with just a few clicks, anytime, anywhere.

GUARANTEED TRANSACTIONS
Your payments are secured and only processed after your cleaning service is completed to your satisfaction. At Denton Maids, we clean with integrity.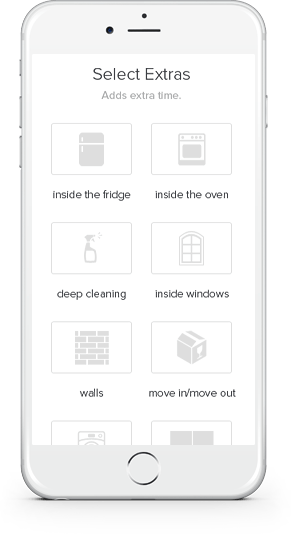 SCHEDULE YOUR SPOTLESS HOME IN JUST A FEW TAPS
Embrace the ease of managing your home cleaning needs, no matter where your day takes you. Our user-centric design ensures that setting up your perfect cleaning appointment is as straightforward as sending a text message. Simply enter your home's details, pick your desired cleaning package, and let us take care of the rest, all from the palm of your hand!
HAPPY CUSTOMERS
I used Emily's maid this week and it was above and beyond of what I expected. Elaine was extremely friendly and professional. I came home and everything was sparkly and shiny, she took no short cuts. I was very impressed and would recommend them to anyone.
The maids are courteous and do a thorough job, especially in the bathrooms, which I think is important. They bring all their own supplies, but if you like a specific cleaning agent or vacuum, they are accommodating. The maids are trustworthy and we have never had issues in that area. Also good with ease of making appointments and showing up, which has improved a lot. Cost is also very reasonable, and its a good deal especially given how thorough they are.

I had an issue before but Greg and his team fixed it beyond my expectations. This is a great company and I highly recommend them for their service and attention to detail. We won't use anyone else moving forward.
I have been using this service for almost a year now. I've had Maria the whole time and I don't have one single complaint. She cleans my 2000 square foot home once a month. It's all tile and she cleans everything and mops the whole place. She's always on time, and gets the job done perfectly. She's friendly to my dog (my dog is wild) and she leaves the place spotless. I love this service and I never want to go anywhere else. I love Emily's and I love Maria!
We've used Emily's Maids for the past year or so and I could not be happier with the service we get from them. The prices they charge are at or less than others, and they do a better job. We've tried other maid services and we were always left a little disappointed, but Emily's maids does a great job. The one time that something was done wrong I emailed and the next day they were at the house to fix it before I even talked to anyone. I'd recommend them to anyone who wants a good house cleaning at a fair price.
We just had our house cleaned and I must say the house looks fantastic. Emily's maid was thorough, detailed and really did a wonderful job. We have 2 dogs and a two year old so the challenge was great, but afterwards just spotless. We will definitely use Emily's regularly.
HOUSE CLEANING SERVICES IN AUBREY
Denton Maids of Aubrey
There's something truly special about Aubrey, Texas. It's got character, a warm community, and lots to do. However, amidst all the joys of life in this area, household cleaning demands still creep up, demanding time and energy that you'd rather spend elsewhere.
Enter the era of house cleaning services in Aubrey. Denton Maids, your trusted partner in the cleaning industry, is now extending its exceptional services to the Aubrey community. With us by your side, rediscover the joys of a spotless home without the hours of tedious labor.
From a basic spruce-up to comprehensive deep cleaning, or preparing for a big move, Denton Maids is ever-ready to take the cleaning reins and grant you the freedom to immerse yourself in all that Aubrey offers.

---
OUR CLEANING SERVICES

Standard Cleaning: Weekly, bi-weekly, or monthly.

Deep Cleaning: A thorough clean for your home.

Move In & Out Cleaning: Also known as make-readies.

Carpet & Upholstery Cleaning: Giving your carpets a new life.
---
WHY HIRE HOUSE CLEANING SERVICES IN AUBREY, TEXAS?
Having worked with numerous homeowners across Texas, we understand the diverse needs of each family. You may be wondering what are the upsides of hiring a regular cleaning service. So, here are some tangible benefits you'll experience when you leave your home in the hands of a professional:
Preserve Your Health: Say no to the physical demands of cleaning. Save yourself from backaches, strains, and potential accidents like slips and falls. Our team is trained to handle every cleaning task with safety and efficiency.
Boost Your Mental Wellbeing: A clean space fosters a clear mind. By entrusting your home's cleanliness to a professional, you will always be ready to welcome surprise guests into an immaculate setting without any stress.
Reclaim Your Time: There's more to life in Aubrey than house chores. From the beautiful Greenbelt Corridor to the local festivals that bring the community together, Aubrey is bursting with life. Why miss out when Denton Maids can handle the cleaning?

---
THE BEST HOUSE CLEANING SERVICE IN AUBREY
At Denton Maids of Aubrey, we are beyond proud to serve the community. Our regular clients continue to choose us because of our dedication to delivering high-quality results, our friendly & efficient customer service team, and our professional cleaners who share a passion for creating pristine living spaces. But this is not all, there are just some of our strongest areas:
Versatility of Services: We offer a range of cleaning packages to cover your needs. From basic cleaning to carpet cleaning services, we cater to your evolving needs.
Reliability & Trust: Testimonials and reviews are a testament to a company's reputation. Denton Maids boasts a trail of satisfied clients who vouch for our trustworthiness and efficiency.
Experience Matters: Time is indeed the best teacher. Our years in the cleaning industry have refined our methods, ensuring that you receive nothing but the best service.
---
DISCOVER THE JOYS OF AUBREY WITH DENTON MAIDS!
Aubrey is a treasure trove waiting to be explored. From the serene parks to the spirited town events, there's always something to do. The historic downtown area, with its quaint shops and eateries, beckons. Or perhaps a day spent at the Aubrey Area Library, immersing in local tales.
With us taking care of your home, you have the time and peace of mind to enjoy Aubrey to the fullest. So, next time you ponder over weekend cleaning chores, remember there's a trusted ally in Denton Maids, ready to give you a sparkling home and the freedom to make the most of life in Aubrey, Texas.
To schedule your award-winning home cleaning, give us a call at (940) 252-4010 or book a maid service online in only 60 seconds. Relax and let us handle the cleaning!
---
Follow Denton Maids of Aubrey