Denton Maids House Cleaning Services in Sanger
Select number of beds and baths to schedule service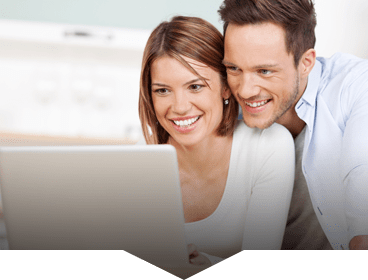 YOU BOOK
Schedule a cleaning service easily through our booking page.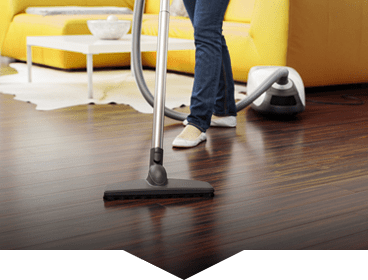 WE CLEAN
Our cleaners will take care of every nook and cranny in your house!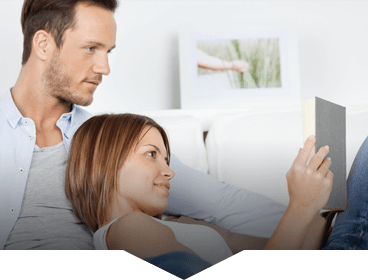 YOU RELAX
Enjoy some time to relax while the professionals handle your cleaning chores.
YOUR COMFORT IS OUR PRIORITY

WE VALUE YOUR TIME
We get that every minute counts. At Denton Maids, our mission is to free up your schedule so you can focus on what's truly important to you.

YOUR SAFETY COMES FIRST
We're careful about who we bring on board our cleaning crew. Our team members are selected after a thorough hiring process to ensure your peace of mind.

CLEANING THAT MAKES A DIFFERENCE
Our cleaners do more than just clean – they transform your place into a tidy, inviting retreat. We count on your feedback to keep improving the way we serve you.

BOOKING WITHOUT THE FUSS
Tell us your cleaning needs and schedule, and then relax. We're here to provide a sparkling clean without the hassle.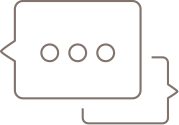 EASY SCHEDULING
Arranging your cleaning session is straightforward with our easy-to-use booking system. It's quick, simple, and flexible to your timing.

SAFE AND SECURE PAYMENTS
We only handle payments after your cleaning is complete. Count on Denton Maids for open and honest services every time.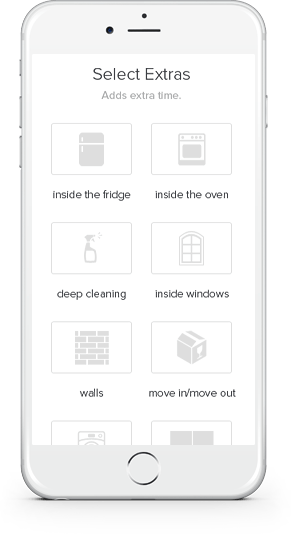 SECURE YOUR SPOTLESS SPACE WITH ZERO FUSS
Arranging a cleaning with Denton Maids is a breeze. Whether you're tapping on your phone or clicking away at your computer, our quick and straightforward booking process gets you scheduled in just moments. No fuss, no stress – just visit our booking page, select the services you need, pick a date, and you're all set for a cleaner, brighter home. And if you have any questions, our friendly team is just a call or email away to help you out. With Denton Maids, your clean and cozy space is just a few easy steps away.
HAPPY CUSTOMERS
I used Emily's maid this week and it was above and beyond of what I expected. Elaine was extremely friendly and professional. I came home and everything was sparkly and shiny, she took no short cuts. I was very impressed and would recommend them to anyone.
The maids are courteous and do a thorough job, especially in the bathrooms, which I think is important. They bring all their own supplies, but if you like a specific cleaning agent or vacuum, they are accommodating. The maids are trustworthy and we have never had issues in that area. Also good with ease of making appointments and showing up, which has improved a lot. Cost is also very reasonable, and its a good deal especially given how thorough they are.

I had an issue before but Greg and his team fixed it beyond my expectations. This is a great company and I highly recommend them for their service and attention to detail. We won't use anyone else moving forward.
I have been using this service for almost a year now. I've had Maria the whole time and I don't have one single complaint. She cleans my 2000 square foot home once a month. It's all tile and she cleans everything and mops the whole place. She's always on time, and gets the job done perfectly. She's friendly to my dog (my dog is wild) and she leaves the place spotless. I love this service and I never want to go anywhere else. I love Emily's and I love Maria!
We've used Emily's Maids for the past year or so and I could not be happier with the service we get from them. The prices they charge are at or less than others, and they do a better job. We've tried other maid services and we were always left a little disappointed, but Emily's maids does a great job. The one time that something was done wrong I emailed and the next day they were at the house to fix it before I even talked to anyone. I'd recommend them to anyone who wants a good house cleaning at a fair price.
We just had our house cleaned and I must say the house looks fantastic. Emily's maid was thorough, detailed and really did a wonderful job. We have 2 dogs and a two year old so the challenge was great, but afterwards just spotless. We will definitely use Emily's regularly.
HOUSE CLEANING SERVICES IN SANGER
Denton Maids of Sanger
Is your weekend routine bogged down by mops and brooms? Denton Maids of Sanger is here to sweep away your cleaning woes with just a few clicks. Schedule a top-notch cleaning service online and wave goodbye to the hassle. Kick back and savor your free time while we spruce up your living space. Let us infuse a dash of sparkle into your home.
In the heart of Sanger, Texas, where the pulse of the city beats with an easygoing flow, maintaining a spick-and-span home can sometimes eat into your precious moments of rest.
That's where Denton Maids comes into the picture. We're dedicated to keeping Sanger homes spotless. Whether it's a routine tidy-up, a deep cleaning mission, or you're transitioning homes, we're your trusted partner. We're here to amplify the joy of the Sanger way of life.

---
OUR CLEANING SERVICES

Standard Cleaning: Keep your sanctuary spotless with our routine cleaning.

Deep Cleaning: Dive into a deeper clean for a revitalized home atmosphere.

Move In & Out Cleaning: Smooth out your moving journey with our cleaning expertise.

Carpet & Upholstery Cleaning: Revitalize your carpets and furnishings to their original charm.
---
WHY CHOOSE DENTON MAIDS IN SANGER, TEXAS
With our seasoned expertise in tidying up Texas homes, we've refined our cleaning services to cater to the unique lifestyles of each household. Here's why Denton Maids is the perfect fit for your Sanger home:
Healthy Environment: Leave the daunting cleaning tasks to us. We tackle them with precision and safety.
Stress-Free Living: Be guest-ready anytime. We maintain the cleanliness, so you stay worry-free.
More Time is Yours: Sanger brims with exciting escapades. Entrust us with the cleaning while you explore and enjoy.

---
SANGER'S TRUSTED HOME CLEANING PROS
Folks in Sanger choose us for our dependable and meticulous home cleaning services. Here's why we stand out:
Tailored Cleaning Plans: We offer a variety of cleaning packages to suit your home's specific demands.
Community's Choice: Our clients rave about our services. They count on us for a home that's cleaned right.
Cleaning Maestros: Our rich cleaning experience means we know exactly how to elevate your home's appeal.
---
DENTON MAIDS OF SANGER, AT YOUR SERVICE!
Sanger, with its friendly neighbors, is a town to be cherished. Don't let the burden of cleaning tasks prevent you from indulging in the local activities.
When the mere thought of cleaning becomes daunting, remember Denton Maids of Sanger. We're geared up to make your home shine, so you can fully enjoy life knowing all the cleaning tasks are well taken care of.
Remember that booking your cleaning session with us is a breeze. Just call us at (940) 252-4010 or secure your spot online quickly using our booking page and one of our representatives will set up your appointment. Experience the Denton Maids distinction in your Sanger abode!
---
Follow Denton Maids of Sanger