Denton Maids House Cleaning Services
Select number of beds and baths to schedule service
CLEANING MAID EASY!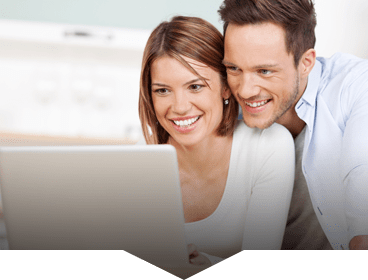 CHOOSE WHEN
Schedule your clean in 60 secs.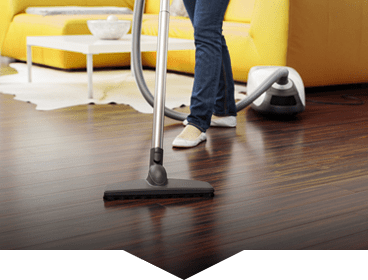 WE CLEAN
A cleaning team arrives to clean.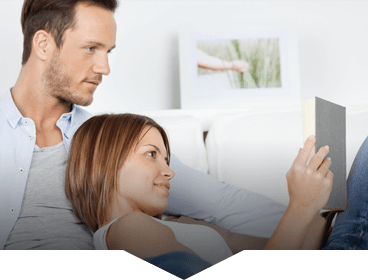 YOUR SATISFACTION IS OUR #1 PRIORITY

LIVING SMART
Spend your new-found time with family, friends, and yourself!

SAFETY
Our cleaners are vetted during our selective, 5-stage hiring process.

QUALITY
Our customers rate our cleaners, which means you get quality-proven talent.

CLEAN, HEALTHY HOME ENVIRONMENT
Come home to a perfectly clean, healthy home environment to relax after a day of hard work.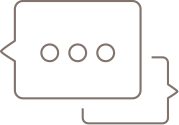 COMMUNICATION
We have multiple communication mediums so you can more easily contact Denton Maids' staff.

SECURE PAYMENTS
Pay securely online or over the phone. We offer convenient autopayment for recurring service.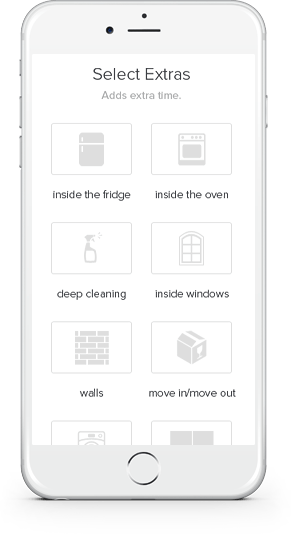 BOOK A CLEAN FROM YOUR SMART DEVICE
We understand that your time is precious, which is why you're considering a maid service. At Denton Maids, we prioritize convenience, making scheduling your home cleaning quick and effortless. Our user-friendly online booking form allows you to book your maid service directly from your phone in just 60 seconds, hassle-free! Let Denton Maids take care of the cleaning chores while you embrace more quality moments with your loved ones and yourself. Enjoy your free time, knowing that your home will be impeccably cleaned by our reliable team at Denton Maids!
Our Customers Love Us!
I used Emily's maid this week and it was above and beyond of what I expected. Elaine was extremely friendly and professional. I came home and everything was sparkly and shiny, she took no short cuts. I was very impressed and would recommend them to anyone.
The maids are courteous and do a thorough job, especially in the bathrooms, which I think is important. They bring all their own supplies, but if you like a specific cleaning agent or vacuum, they are accommodating. The maids are trustworthy and we have never had issues in that area. Also good with ease of making appointments and showing up, which has improved a lot. Cost is also very reasonable, and its a good deal especially given how thorough they are.

I had an issue before but Greg and his team fixed it beyond my expectations. This is a great company and I highly recommend them for their service and attention to detail. We won't use anyone else moving forward.
I have been using this service for almost a year now. I've had Maria the whole time and I don't have one single complaint. She cleans my 2000 square foot home once a month. It's all tile and she cleans everything and mops the whole place. She's always on time, and gets the job done perfectly. She's friendly to my dog (my dog is wild) and she leaves the place spotless. I love this service and I never want to go anywhere else. I love Emily's and I love Maria!
We've used Emily's Maids for the past year or so and I could not be happier with the service we get from them. The prices they charge are at or less than others, and they do a better job. We've tried other maid services and we were always left a little disappointed, but Emily's maids does a great job. The one time that something was done wrong I emailed and the next day they were at the house to fix it before I even talked to anyone. I'd recommend them to anyone who wants a good house cleaning at a fair price.
We just had our house cleaned and I must say the house looks fantastic. Emily's maid was thorough, detailed and really did a wonderful job. We have 2 dogs and a two year old so the challenge was great, but afterwards just spotless. We will definitely use Emily's regularly.
Denton Maids Professional House Cleaning Service
Embrace the joys of living in Denton without the burden of house cleaning. Denton Maids, a family-owned home cleaning service in Denton, Texas, is here to liberate you from the hassles of housecleaning, granting you more time for the things that truly matter. Our dedicated team of professional home cleaners delivers top-notch cleaning services, ensuring you return to a pristine, healthy home after a demanding day.
Denton Maids offers an array of cleaning services tailored to your specific needs. Whether you seek a one-time cleaning, move-in/move-out service, or regular cleanings on a weekly or biweekly basis, we're your go-to choice for exceptional housekeeping in Denton, all while staying budget-friendly. Booking is effortless; simply call or text us, or utilize our user-friendly online booking form that takes just a minute!
Our Top Three Most Requested Cleaning Services:
Standard House Cleaning: Opt for recurring services (weekly or biweekly) or a one-time thorough cleaning.
Deep Cleaning: Treat your home to an extensive, detailed cleaning, perfect for special occasions.
Move-Out Cleaning: Ensure your Denton home is impeccably cleaned while vacant, allowing our cleaners to reach every nook and cranny that's typically hidden or inaccessible during occupancy.
At Denton Maids, our primary focus is tailoring our services to meet the unique cleaning requirements of Denton homeowners. Our house cleaning professionals undergo meticulous vetting during our rigorous 5-stage hiring process and receive comprehensive training, guaranteeing that you receive the finest home cleaners available.
Our Specialized Cleaning Services Include:
Standard Cleaning (Most popular)
Recurring Services (Weekly, Bi-weekly, Monthly house cleaning service)
Deep Cleaning
Move-Out (Prepares home for the next resident and readies it for the market)
Living Room Cleaning
Kitchen Cleaning
Bathroom Cleaning
Office Cleaning
Dusting
Vacuuming
Baseboards
Cleaning Walls
Mopping Tile and Stone Floors
Hardwood Floor Care
Light Laundry
Cleaning Inside of Cabinetry, Oven, and Refrigerator
Cleaning Interior Windows
Scheduling your maid service with Denton Maids is now a cinch! Call (940) 252-4010 today to receive a free, no-obligation quote from our friendly office staff. Or simply book your cleaning online, and enjoy a clean and healthy living environment, with more time to spend with loved ones or just yourself.
Experience What Denton Families Just Adore About Our Cleaning Service
Your contentment is our ultimate goal! From your initial call to schedule service to your ongoing weekly, biweekly, or monthly home cleaning, we are committed to providing an exceptional maid service experience. Our meticulous approach to hiring and retaining top-notch cleaners ensures you receive the highest quality house cleaning in Denton. But don't just take our word for it…
Denton Maids' unwavering dedication to excellence has earned us numerous accolades, including recognition as one of the Best House Cleaning Services in Denton, an A+ Rating from the BBB, and a prominent spot on the Best House Cleaner in Denton list by Expertise LLC.
Your Voice Matters to Us
Feedback plays a pivotal role in our pay-for-performance model. Following each service, you'll receive an email soliciting your input. Your satisfaction directly influences our cleaners' performance bonuses, pay increases, and choice of cleaning assignments in Denton. Your invaluable feedback assists us in screening and retaining the finest cleaning talent, ensuring low turnover rates and cultivating enduring relationships with our clients.
Hiring a Housekeeper is Now More Accessible Than Ever
You don't need to be affluent to relish the benefits of a professional maid service in Denton. Denton Maids has devised an efficient cleaning service with affordable rates. In today's bustling lifestyle, delegating everyday responsibilities not only saves time but also opens up opportunities for additional income or personal growth.
Take a moment to assess the cost-benefit of hiring Denton Maids' professional maid service, and discover how it can positively enhance your life.
Call Denton Maids Now and Let Us Make Your Home Shine!
Call Denton Maids Now!
Experience Quality-Proven Cleaning